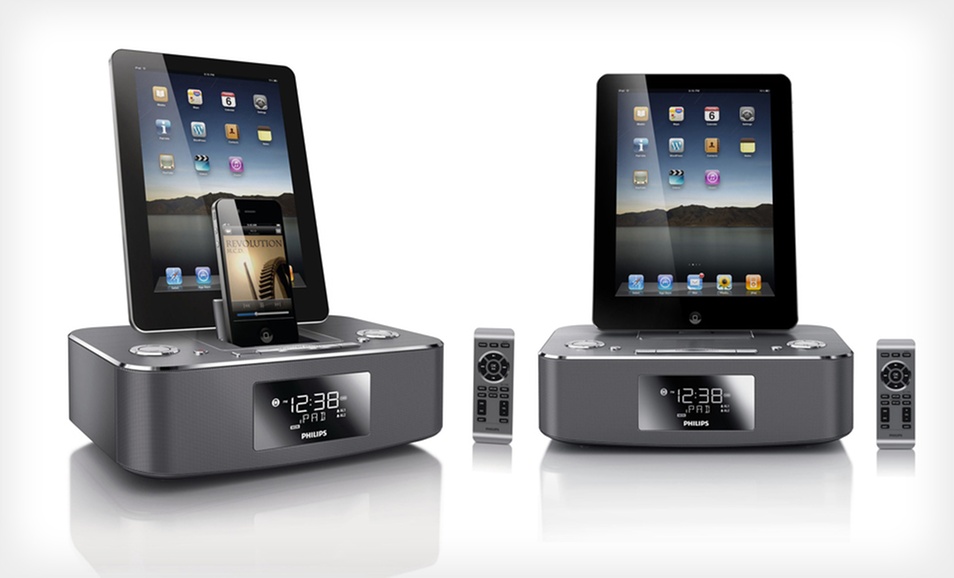 Groupon: Philips Docking Clock Radios for Apple Devices – Online Deal
FREE Returns and FREE Shipping!
With Father's Day coming up, I had to share this deal because I think most men (and women, really) would love this gift!
Groupon is running a deal where you pay only $69.99 for a Phillips Docking Station and Clock Radio with remote. It charges IPODs, IPADs, and IPhones, plus comes with a remote. You can even set it to wake you up to your favorite songs!
If you have two devices (for example, an IPhone and an IPad), you can pay only $10 more to get a double docking station.
Both of these items currently cost $10 more on Amazon, plus shipping, so I know it's a deal.
You have through Monday, May 27th to get this deal but don't wait too long as supplies are limited for the sale.